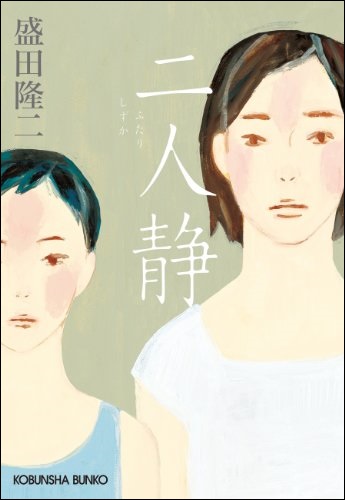 The Two Shizukas
Futari Shizuka / 二人静
Author
Ryuji Morita
ISBN
9784334764869
Page Count
634 pages
Size
15.4 x 10.5 cm (HxW)
First Edition
September 2010
Category
Literature, Fiction
Publisher
Kobunsha
The Two Shizukas
Futari Shizuka / 二人静
Description
Shugo Machida, still a bachelor at 32, works for a food company. Three years ago his 60-year-old mother died of Parkinson's disease; Shugo's father—who never imagined that his stouthearted wife, a lifelong nurse who was eight years younger than himself, would precede him in death—is still devastated by the loss, feeling as though he no longer has anything to live for. When his father is diagnosed with dementia, Shugo's life turns upside-down as he is caught between the dual demands of work and caring for him.
Akari Inui works at the short-term nursing facility Shugo finds for his father. At 32, she is divorced from an abusive and violent husband, and is raising their ten-year-old daughter by herself; the girl suffers from selective mutism, speaking only with her mother. Shugo and Akari are drawn to each other and begin to grow close, but their family circumstances complicate the future of their relationship with numerous difficulties. How far are they willing to go for those they love? What is true love?
A master of realism portrays characters with limited resources doing their level best to cope with circumstances that are largely beyond their control. Novelist Banana Yoshimoto contributes an essay at the end of the volume.
About the Author