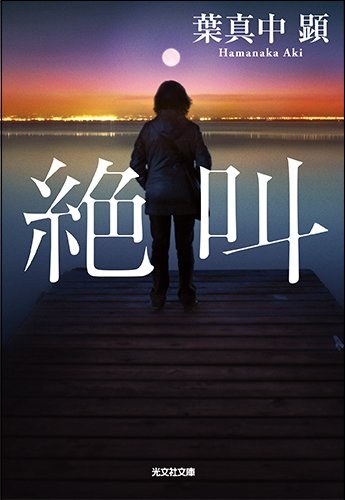 Special Notes

A partial English translation is available.
A TV drama series will be released in 2018, and a major Japanese film production company has bought the film rights.
Nominee for the 36th Yoshikawa Eiji Prize for New Writers (2015) and for the 68th Mystery Writers of Japan, Inc. Award for Novels (2015).
Description
In an apartment in suburban Tokyo, the remains of a body are discovered along with a dozen or so cats. All that can be gathered from the scene is the victim's name, Yoko Suzuki. Whether the death is the result of a murder or suicide is uncertain.
Ayano Okunuki, a investigator, takes on the case. She looks up the victim's past, and finds out that Yoko had married at least four times in her life. She also learns that the last three of Suzuki's past husbands were killed in car accidents under identical circumstances: Each one drunk himself into a stupor and was killed in traffic, having lain down in the street. Significantly, each husband was heavily insured before he was killed. The police believe Yoko was involved in the serial murder cases for the insurance money, but Ayano's investigation proves that the real mastermind was Kojiro Takeshi, who ran a non-profit organization that supported homeless people but was recently found brutally murdered in Tokyo's Edogawa Ward.
The true character of the organization Kojiro ran was not charitable but intent on swindling the welfare money the homeless received from the government. Moreover, Kojiro had Yoko legally married to some of the homeless men, and then had them killed in seemingly accidental situations in order to receive the life insurance. One of Kojiro's accomplices testifies that it was Yoko who killed Kojiro, and police authorities assert that Yoko committed suicide feeling guilty for what she had done.
Coincidentally, the body of another homeless person is discovered with the driver's license of Yoko Suzuki's father, who had disappeared without a trace. However, because a DNA test shows no relation between the dead person and Yoko, police authorities assume he must have simply found the driver's license. Yet Ayano, who has been following the investigation much more closely than anyone else, has her doubts. From the beginning, were the remains of the body found in the apartment really Yoko Suzuki? Is there any possibility it was someone else?
The life of Yoko Suzuki, as with her mother, had been nothing but ordinary: She was the oldest daughter of a middle-class family in a small city, graduated from junior college, and worked for a local company. However, after the company's bankruptcy, the disappearance of her father, and the divorce from her first husband, her life began to radically change. It was very hard for her to make a living without any support from a husband or her parents. At that time social conditions were changing and more and more women were participating in important business, but Yoko, having no particular career or qualifications, drifted from job to job: first working as a receptionist, then for an insurance company, and finally as a prostitute. Ultimately, she was driven to commit the series of murders for the insurance money. However, in a final twist, she disguised another body as her own, gave her life a perfect burial, escaped from her past and disappeared.
A woman dismissed from both the traditional family and the employment system, homeless people that the community pays no attention to . . . Focusing on these characters, Aki Hamanaka describes Japan's postwar society and sheds light on the anonymous people who are struggling at the bottom, writing in an exquisite style reminiscent of Seicho Matsumoto.
About the Author