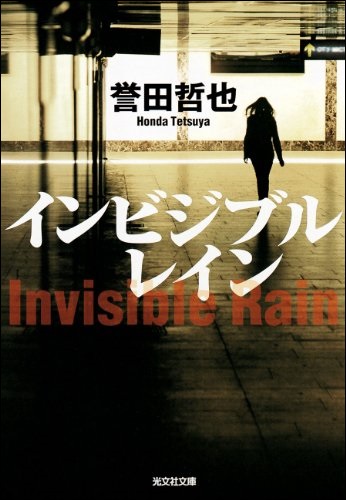 Invisible Rain
Inbijiburu rein / インビジブルレイン
Invisible Rain
Inbijiburu rein / インビジブルレイン
Description
Bringing fans of the Reiko Himekawa series the most heart-wrenching conclusion to date, this story was made into a film in 2013 under the title Sutoroberii naito (Strawberry Night), after the name of the first novel in the series.
Mitsuru Kobayashi, a member of the Six Dragons Society under the umbrella of the Ishido yakuza syndicate, is gruesomely murdered. Then Ishido executive Hideya Fujimoto is gunned down, and the police surmise the organization is undergoing some internal strife. Tokyo Metropolitan Police Department detective Reiko Himekawa and the team she heads up have joined the investigation when an anonymous tip comes in fingering Kento Yanai as the perpetrator. The information is relayed up the chain of command, only to bring back an unusual directive from the hierarchy: do not follow any leads that might point to Yanai. Something is clearly being covered up. Unwilling to let the matter rest, Reiko begins an investigation of her own, which leads her to a nine-year-old murder case that had been shelved by the prime suspect's suicide. The victim in that case was Kento's younger sister, Chie Yanai, and the suspect was her father, Atsushi Yanai, who had been carrying on an incestuous relationship with her. With the investigation closing in on him, Atsushi had taken a cop's gun and killed himself.
As Reiko probes Kento's connection with the two new murders, she meets Ishido executive Isao Makita, and they find themselves drawn to each other. But how might Makita fit into the picture? . . . Reiko ultimately confirms that the two recent killings have their roots in the murder of Chie Yanai nine years before. Kento had identified Mitsuru Kobayashi as his sister's killer and asked Makita to kill him; Makita had then ordered his henchman Yoshinori Kawakami to carry out the hit, but Kawakami saw it as an opportunity to boost Makita's sway within the organization and killed Makita's rival Hideya Fujimoto as well. Then he had attempted to shift blame for the slaying onto Kento.
In the end, the top brass of the MPD acknowledge that they were attempting to cover up their botched investigation of the nine-year-old case. Makita is wounded during Kawakami's arrest and dies shortly afterward at the hospital, putting an end not only to the murder case but to Reiko's budding romance as well.
About the Author