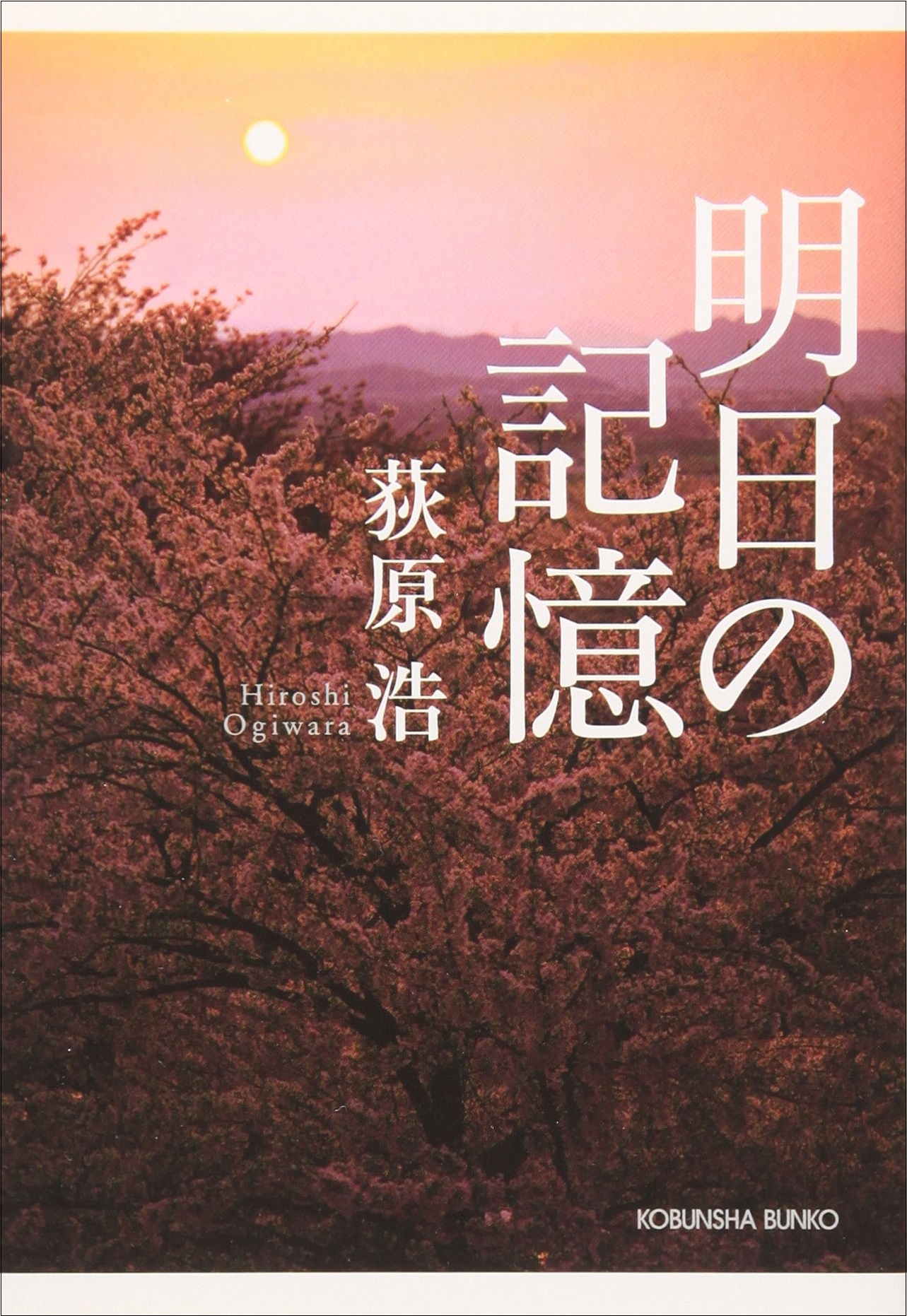 Tomorrow's Memory
Ashita no kioku / 明日の記憶
Author
Hiroshi Ogiwara
ISBN
9784334743314
Page Count
387 pages
Size
15.4 x 10.5 cm (HxW)
First Edition
October 2004
Category
Literature, Fiction
Publisher
Kobunsha
Awards
Special Notes

Sold over 560,000 copies.
The film version, produced by and starring Ken Watanabe, won a Japan Academy Prize for Excellence in 2006.
Winner of the Yamamoto Shugoro Prize in 2005.
Second place in the 2005 Booksellers Award.
A partial English translation is available.
Tomorrow's Memory
Ashita no kioku / 明日の記憶
Description
Workaholic Saeki is a 50-year-old marketing rep for an ad agency. He's just won a lucrative new contract to promote the Internet startup GigaForce, his 24-year-old daughter is about to be married, and he sees nothing but smooth sailing ahead. Then in early autumn he begins to experience memory lapses, dizziness, and hallucinations. His wife Emiko thinks it might be stress-induced depression and urges him to see a psychiatrist, who diagnoses him with early-onset Alzheimer's. Saeki briefly considers suicide, but decides instead to accept whatever help medical science has to offer and live out his life with the woman who has stood by him through 25 years of marriage. He attempts to carry on with business as usual, hoping to at least make it through the January launch of the GigaForce campaign and his daughter's wedding at the end of the same month, but his memory problems lead to increasingly frequent errors and tardiness. One of his subordinates observes him taking an Alzheimer's medication at work and informs his superior, who pressures him to accept voluntary retirement. He refuses and is demoted, but once his daughter's wedding is over, he submits his resignation. Two months later his daughter gives him a granddaughter, but his illness continues to progress. By the end of April he has reached the state he most feared: he no longer recognizes his wife . . . A wrenching tale of a man struggling to go on with his life in the face of a devastating illness. The film version of the book, produced by and starring Ken Watanabe, won a Japan Academy Prize for Excellence in 2006.
About the Author